Posts for: October, 2017
By Hall & Clark, DDS
October 28, 2017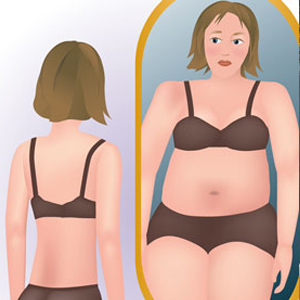 The mouth isn't an island unto itself — problems there may be indicative of deeper physical or emotional issues. Â The condition of a family member's teeth and gums, for example, could be signs of bulimia, an eating disorder.
Characterized by food binging and purging through self-induced vomiting, bulimia can also have a severe effect on the teeth. Regular inducement of vomiting introduces stomach acid into the mouth that can attack and soften the mineral content of tooth enamel. As a result, 90% of bulimics develop enamel erosion.
The erosion pattern often differs from that produced by other high acid causes like the over-consumption of sodas. Because the tongue instinctively covers the back of the bottom teeth during vomiting, they're often shielded from much of the acid wash. Bulimics are much more apt to exhibit heavier erosion on the upper front teeth, particularly on the tongue side and biting edges.
Bulimia and similar disorders produce other signs as well, like soft tissue ulceration or swollen salivary glands that exhibit puffiness of the face. The roof of the mouth, throat and back of the tongue may appear roughened from the use of fingers or objects to induce gagging.
Unlike sufferers of anorexia nervosa who tend to be negligent about their hygiene (which itself increases their risk of dental disease), bulimics have a heightened sensitivity to their appearance. This concern may prompt them to aggressively brush right after purging, which can cause more of the softened enamel to be removed.
Treating the dental consequences of bulimia requires a two-pronged approach. In the short term, we want to lessen the impact of stomach acid by discouraging the person from brushing immediately after purging — better to rinse with water and a little baking soda to buffer the acid and wait about an hour before brushing. We may also suggest a sodium fluoride mouth rinse to help strengthen and re-mineralize the enamel.
In the long-term, though, the disorder itself must be addressed through professional help. One good source is the National Eating Disorders website (nationaleatingdisorders.org). Besides information, the association also provides a toll-free helpline for referrals to professionals.
As with any eating disorder, bulimia can be trying for patients and their families. Addressing the issue gently but forthrightly will begin their journey toward the renewal of health, including their teeth and gums.
If you would like more information on the effect of eating disorders on dental health, please contact us or schedule an appointment for a consultation. You can also learn more about this topic by reading the Dear Doctor magazine article "Bulimia, Anorexia & Oral Health."
By Hall & Clark, DDS
October 13, 2017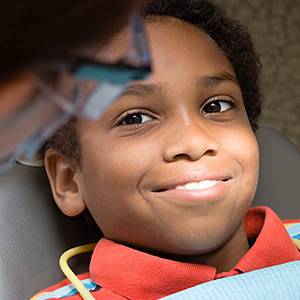 Even though baby teeth are not meant to last forever, they serve some very important functions for the time they are around. Healthy baby teeth allow your child to bite and chew food, articulate sounds correctly during speech, and, of course, to smile! They also help guide the permanent teeth, which will one day replace them, into proper alignment. So it's important to take good care of them while they're here. Let's answer some frequently asked questions about pediatric dentistry.
Can I get my teeth cleaned while I'm pregnant?
Yes — and you should! Both the American Dental Association and the American Congress of Obstetricians and Gynecologists recommend that women keep up with their regular schedule of dental cleanings and exams during pregnancy. Not doing so can allow disease-causing oral bacterial to flourish, which can be a health risk for both the expectant mother and her fetus.
Do infants need their teeth brushed?
Yes, it's important to start a daily oral hygiene routine as soon as the first baby tooth appears — usually sometime between six and nine months of age. Use a very soft-bristled child-sized toothbrush and just a smear of fluoride toothpaste (the size of a grain of rice). When your child turns 3, increase the amount of fluoride toothpaste to the size of a pea.
When should I take my child in for her first dental appointment?
The answer to this one may surprise you: All children should see a dentist by the age of 1. Early dental visits get children accustomed to having their mouths examined and their teeth cleaned. Establishing this healthy habit early will go a long way toward promoting a lifetime of good oral health.
Should I worry that my child sucks his thumb?
That depends on how old he is. Thumb sucking is a normal, comforting habit for babies and toddlers. Most outgrow it by the time they are 4. But kids who don't are at increased risk for orthodontic issues later on. If your child seems unable to break the habit, let us know; we can give you more detailed recommendations at your next appointment.
What can I do to prevent my children from getting cavities?
Make sure your children have an effective daily oral hygiene routine that includes brushing with fluoride toothpaste twice a day and flossing at least once per day. If they are too young to do a good job by themselves, help them complete these important tasks. Keep their sugar consumption as low as possible; pay particular attention to beverages — soda, sports drinks and even 100 % natural fruit juices can all promote tooth decay. We can offer individualized advice on fighting cavities, and even provide fluoride treatments and dental sealants for extra protection against cavities. So don't forget to bring your child in to the dental office for regular exams and cleanings!
If you would like more information about caring for your child's teeth, please contact us or schedule an appointment for a consultation.