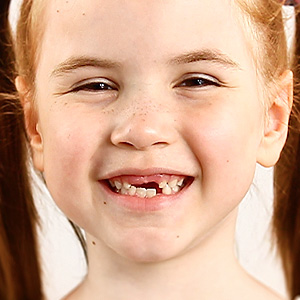 The month of February gets its name from the ancient spring cleansing ritual called "Februa." So perhaps it's appropriate that February is now celebrated as National Children's Dental Health Month. Having a healthy mouth starts with good oral hygiene—a practice that's important for everyone, but especially for kids, because the healthy habits they develop in childhood can keep their teeth and gums in good condition for life. How can you help your kids achieve the best oral health? We're glad you asked. Here are five tips:
Brush and floss daily
Sure, you knew that already. But did you know that for effective cleaning, your kids should brush for two full minutes, twice a day? And despite reports you may have heard, the American Dental Association maintains that using an interdental cleaner (like floss) is essential part of good oral hygiene: It's the best way to clean decay-causing bacteria from tooth surfaces that your brush just can't reach.
Limit snacking to around mealtimes
If you allow kids to have sugary snacks, limit them to around mealtimes. That way, the teeth aren't constantly bathed in substances that can feed harmful bacteria. It also gives the healthful saliva a chance to neutralize acids that can attack the tooth's protective enamel coating.
Avoid soda and other sugary, acidic drinks
That includes so-called "sports" and "energy" drinks, which often contain extremely high levels of sugar. These beverages, along with diet sodas and some fruit juices, may also be highly acidic, and can damage teeth. What's the best drink for your kids' health? Plain old refreshing water!
Pay attention to baby teeth
Sure, in a few years, those teeth will be gone. But in the mean time, they have an important job to do: They not only contribute to proper speech, eating and appearance, but also hold a space for the permanent teeth that will follow them. If they are lost too early, problems with permanent teeth may follow.
Get regular checkups
Routine office visits are the best way to monitor your child's dental health and development, prevent disease, and solve minor problems before they get bigger.  Plus, we can address any questions you may have about oral hygiene and a range of other topics. So if we haven't seen your child lately, maybe February is a good time for a visit.
If you have questions about your child's oral health, please contact our office or schedule a consultation. You can learn more in the Dear Doctor magazine articles "How to Help Your Child Develop the Best Habits for Oral Health" and "Importance of Baby Teeth."