Posts for: April, 2018
By Hall & Clark, DDS
April 22, 2018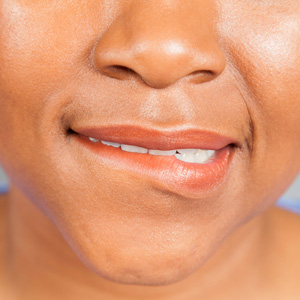 You might not be aware how much force your jaws generate while you eat or chew. But you can become aware in a hurry when part of your inside cheek or lip gets in the way.
What may be even worse than the initial painful bite are the high odds you'll bite the same spot again—and again. That's because of a feature in the skin's healing process.
As a surface wound heals, it often forms a cover of fibrous tissue consisting of the protein collagen. This traumatic fibroma, as it's called, is similar to a protective callous that develops on other areas of damaged skin. In the process, though, it can become "taller" than the surrounding skin surface, which increases the chances of another bite.
This second bite often results in more fibrous tissue formation that rises even higher from the skin surface, which then becomes more likely to be bit again. After repeated cycles, the initial wound can become a noticeable, protruding lump.
These kinds of sores are typically not cancerous, especially if they've appeared to form slowly over time. But they can be a nuisance and the occasion of sharp pain with every subsequent bite. There is, though, an effective way to deal with it—simply have it removed.
While it involves a surgical procedure—an oral surgeon, periodontist or dentist with surgical training usually performs it—it's fairly minor. After numbing the area with a local anesthetic, the dentist will then completely excise the lesion and close the resulting gap in the skin with two or three small sutures (it could also be removed with a laser). The wound should heal within a few days leaving you with a flat, flush skin surface.
The tissue removed is usually then biopsied. Although it's highly unlikely it was more than an annoying sore, it's still common procedure to examine excised tissues for cancer cells. If there appears to be an abnormality, your dentist will then see you to take the next step in your treatment.
More than likely, though, what you experienced was a fibroma. And with it now a thing of the past, you can chew with confidence knowing it won't be there to get in the way.
If you would like more information on dealing with common mouth sores, please contact us or schedule an appointment for a consultation. You can also learn more about this topic by reading the Dear Doctor article "Common Lumps and Bumps in the Mouth."
By Hall & Clark, DDS
April 12, 2018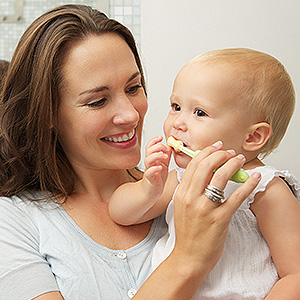 Your baby will grow into an adult so rapidly it will seem like they're changing right before your eyes. And some of the biggest changes will happen with their teeth, gums and jaw structure.
Unfortunately, disease or a traumatic accident could short-circuit this natural process and potentially create future dental problems. Here are 4 things you should be doing now to protect your baby's long-term dental health.
Start oral hygiene now. Even if your baby has no visible teeth, there may still be something else in their mouth—bacteria, which could trigger future tooth decay. To reduce bacteria clean their gums with a clean, wet cloth after each feeding. When teeth begin to appear switch to brushing with just a smear of toothpaste on the brush to minimize what they swallow.
Make your baby's first dental appointment. Beginning dental visits around your baby's first birthday will not only give us a head start on preventing or treating tooth decay, but could also give us a better chance of detecting other developing issues like a poor bite (malocclusion). Early dental visits also help get your child used to them as routine and increase the likelihood they'll continue the habit as adults.
Watch their sugar. Bacteria love sugar. So much so, they'll multiply—and more bacteria mean an increase in one of their by-products, mouth acid. Increased mouth acid can erode tooth enamel and open the way for decay. So, limit sugary snacks to only meal time and don't give them sugary drinks (including juices, breast milk or formula) in a bottle immediately before or while they sleep.
Childproof your home. A number of studies have shown that half of all accidents to teeth in children younger than 7 happen from falling on home furniture. So, take precautions by covering sharp edges or hard surfaces on chairs, tables or sofas, or situate your child's play areas away from furniture. And when they get older and wish to participate in sports activities purchase a custom mouthguard to protect their teeth from hard knocks—an investment well worth the cost.
If you would like more information on dental care for your child, please contact us or schedule an appointment for a consultation. You can also learn more about this topic by reading the Dear Doctor magazine article "Top 10 Oral Health Tips for Children."